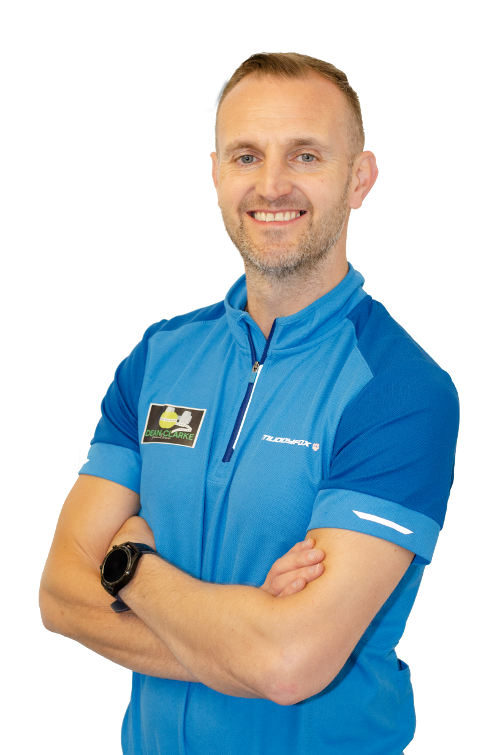 Hi, I'm Dean Clarke, an at-home personal training specialist in Rugby.
I'm a personal trainer who can help you achieve improved fitness levels, a reduced waistline and a better sense of well-being.
I have clients in Rugby & Warwickshire who I've helped (or am currently helping) get fitter and healthier.
Each workout is designed specifically for you, based on the fitness goals we discuss during the free consultation I offer.
Private Personal Training
I'm mobile-based, which means I travel to you for fitness workouts. If you lack confidence or don't have time to attend a gym, then my service is the ideal choice for you – you exercise in the comfort and privacy of your own home.
I'm trained & qualified in personal training and have been since 2011.
As a full-time personal trainer, I can dedicate time to achieving your goals. I design customised workout programmes and nutrition plans to suit your needs and fitness goals.
I am passionate about your success and will give you the direction, motivation & guidance you need to achieve your fitness goals. I specialise in training you in your home, local park, office, or gym, wherever you feel most comfortable. Another reason to choose me is my glowing testimonials from past clients I have helped achieve fitter and healthier bodies.
I offer a free consultation which will allow us to meet and discuss things further.
Outdoor Spaces
Rugby has a couple of public outdoor spaces to use for fitness and leisure activities, as well as the Queen's Diamond Jubilee Centre leisure centre. Whether you train in your own home or a public space is entirely your choice, but I can prepare a workout routine suitable for your preferred choice of where to exercise.
Free Consultation
The first step towards improved fitness and health is to arrange your free consultation with me. It only takes 45-60 minutes and I come to you. It's a good opportunity for us to meet and discuss your fitness goals and of course there's no obligation whatsoever to sign up with me.
The video below explains more about me and the services I offer.
Is This You?
Have you previously tried fad diets or attended expensive slimming clubs and groups but only had limited success?
Do you feel like you need a fresh approach to weight loss and fitness?
Have you already lost weight but now want to tone up?
Want to lose weight for an upcoming event, e.g. holiday, a wedding?
One-to-one Personal Training in Rugby
Training on a one-to-one basis with me will get you the desired results as I tailor sessions specifically for you while making them fun but challenging. I like to focus on the 'personal' in personal training.
So, if you're looking for a one-on-one or group fitness experience with a qualified and experienced personal trainer, then contact me to arrange your free, no-obligation consultation. If you are overweight or simply unfit, I can help you change to a healthier and happier you.
The Benefits You Can Expect
Dedicated 1-to-1 training explicitly tailored to your needs
Fat loss and increased muscle tone
Ever-increasing energy & fitness levels
Satisfaction after each training session
Regular feedback from me on your progress to keep you motivated
Nutritional advice – I'll advise what you should (and shouldn't) be eating
Complimentary comments from your friends and colleagues on your new look
Fun!
How Much?
A consultation is free of charge – you can arrange that here. I will cover the pricing structure of my services during the talk, but you will find that my prices are competitive and flexible, having both pay-as-you-go and monthly options available.
What Do My Clients Say?
I started training with Dean in September of this year and was thrilled when, after only twelve weeks, my metabolic age went down by nine years! I took a leap of faith booking Dean as I didn't know anyone who he had trained - I am not disappointed. He is motivational and knows how to get results.
If you are looking for a personal trainer to get yourself back into shape.. I highly reccomend Dean. I have had an amazing transformation (lost 1.8 stones) in a 3 month period. I should add it all depends on how you follow the brilliant workout specific to your body and goal that he plans for you. He is extremely polite and great at what he does. You will have good fun at the same time. 5 Star All the Way....
Having Dean as your personal trainer won't be just someone you exercise with, he will transform the way you think about food, diets and nutrition as a whole. He has a long list of a variety of different exercises to challenge you and push you beyond your pace. And as tough as it can be sometimes it's all been worth it. He's not a serious guy really, he enjoys a good laugh! Great having you as my PT Dean.
Dean is just a fab PT! He will motivate you when you really need it and will work his hardest to get results and also do it in such a way that it's a whole lifestyle change! His workouts are unique and never the same ... very fun too! If you want results and are ready to put in the hard work he's your man!
Been with Dean now for 12 weeks, I have lost weight, lost inches and gained confidence, Dean is a great Personal Trainer who makes training fun!! and also has great knowledge of nutrition, If you are looking for a Personal Trainer look no further than Dean you won't regret it, if I can do it at 59 so can you 👍🏼👊🏼💪🏼
I was quite skeptical about hiring a personal trainer at first, then I hired Dean. He is an excellent personal trainer! He made me feel at ease right from the start setting achievable goals with healthy eating also. Now I'm really seeing the results I just want to keep going and going! I look forward to every session, Getting the dream body I always wanted! It's so much better than going to the gym of which I got bored of quite easily. So if you want to get fit, healthy and feel better hire Dean now, you won't regret it! Darren, Coventry
Due to various reasons, over the past 3 years my weight had gone up and my fitness gone down and along with that my confidence. Fast forward 6 months and I feel like a new and improved me. The first thing my family and I have noticed is my confidence and my belief in myself has returned. We truly believe this is down to Dean's help. He has the ability to tailor sessions to the address your weaknesses and draw on your strengths. He has the recipe for a productive session…. Some fun, mixed with tough lovin' and a huge amount of encouragement. On a personal note….. I totally agree with a previous client's comments…. His jokes ARE terrible, but I always end up in fits of laughter when they are said, which Dean tells me are working my abs more, HMMM. I can't say I always look forward to him knocking on my door, but I can definitely say i hate seeing him go - his sessions are thoroughly enjoyable. Last but not least…. my family think a lot of Dean and he has recruited them as spies so I NEVER get away with cheating or being naughty. JUMP UP IF YOU LOVE BURPEES…. YAY, YAY, YAY
I was stuck in an exercise rut - all I have time for is to run. With three children and a busy life, I struggle to fit exercise in. Dean came to me at work in my lunch break making it very accessible. He uses a variety of routines to ensure you get a good workout. He takes into account your aims & goals to help you reach new levels. Dean is quietly encouraging, funny and may even sing you a song if you're lucky! I would recommend Dean to anyone, whether you are first starting out or more advanced to help you reach new heights.
2016 is my year for getting fit and getting stronger and regular sessions with Dean have really made such a difference. It's been brilliant; I can see the results and I am so chuffed. Also I can now box my way out of a web paper bag! Worth every penny, worth every burpee. Thanks Dean!
Next Step
So, if you found my site because you're looking for a fitness trainer, please complete the enquiry form or use one of the contact methods below to contact me.
I look forward to hearing from you.
Dean
Contact me using any of the methods below: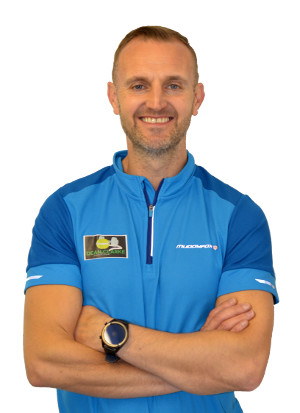 Contact me on Facebook: https://www.facebook.com/DeanClarkePersonalTrainer
Telephone / Text enquiries:
07979 814794
WhatsApp - Tap the WhatsApp button below to start a chat.
Or use the enquiry form below to message me.