Dean Clarke Personal Training
Established for over 10 years, I provide tailored personal fitness training to individuals, couples and small groups.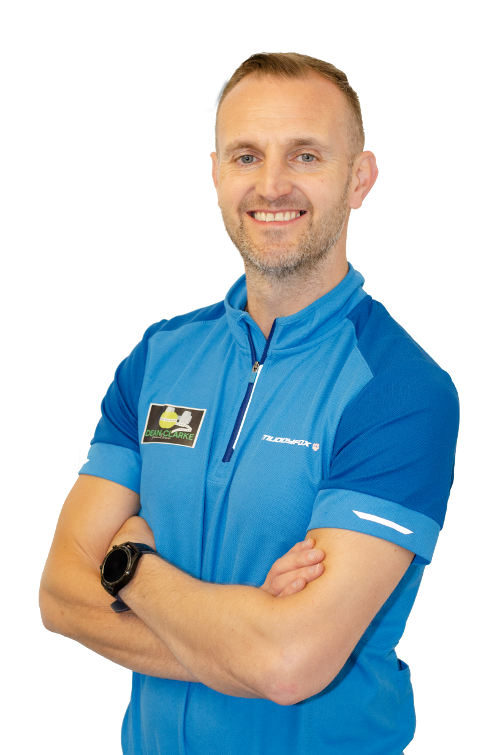 Dean puts you totally at ease and continually provides a fun but challenging workout. My fitness has improved a lot!
Laura
Personal training at home & online
As a mobile based personal trainer, I provide one to one personal training in Coventry, Warwickshire and parts of Leicestershire, including:
Bedworth, Nuneaton, Leamington Spa, Kenilworth, Warwick, Hinckley, Earl Shilton, Market Bosworth and Rugby.
View my Locations page for more areas I cover.
Online personal training sessions are also available.
Dean has been my personal trainer since 2013 and I really benefit from our weekly training session together. I'm the fittest I've ever been and have maintained a healthy weight for all the time I've been working with Dean.
Adrian
In 3 months, I have lost 2 stone and I'm much fitter than I was. With Dean's knowledge and expertise, I can look forward to making further improvements in the future.
Thank you Dean!
Debbie
Is this you?
Have you previously tried fad diets or attended paid slimming clubs/groups but only had limited success?
Are you looking to get fit, lose fat or just feel better about yourself?
Have you tried exercise and fitness before but didn't get the results you wanted?
Do you feel like you need a fresh approach to weight loss and fitness?
Have you already lost weight but now want to tone-up?
Want to lose weight for an upcoming event e.g holiday, wedding, new parent?
I can help you!
Let me help you achieve your fitness goals
I work with you one-to-one, in your own home (or a location of your choice) so it's convenient & time efficient for you.
I'm there for you, helping you each step of the way to get to the level of fitness you want and answering any questions regarding health, exercise technique and nutrition.
I help you achieve the health & fitness results you want with my 1-to-1 training which I personalise to your needs following an initial consultation (no charge - click here to arrange).
I bring all the fitness equipment with me, including weights, sandbag, mat, gym ball, abs roller and many more.
So whether you're looking to drop a dress size, waist size or just want to feel good about exercise, then go ahead and request a free consultation with me.
Click here to arrange your free consultation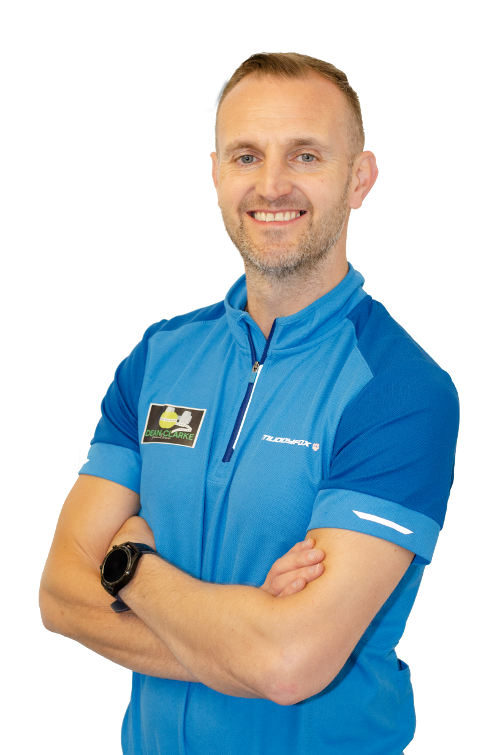 What my clients say
I have worked with Dean as my personal trainer for over a year. I am more than pleased with the improvement in both my fitness levels and general health. Dean is a very competent and knowledgeable trainer and I have grown to love our sessions. I would not hesitate in recommending Dean. All his sessions are fun.

Julie White

Dean puts you at ease when you meet him and makes training fun! In working with him for just 12 weeks I have achieved amazing results already. Dean keeps me motivated and encourages me all the time. He has a genuine passion for his job!

Kristine

I was unsure about hiring a personal trainer, but after working with Dean for a year I don't regret my decision at all. Dean puts you totally at ease and continually provides a fun but challenging workout and my fitness has improved a lot! With Dean's nutritional guidance I feel like I have finally found a healthy lifestyle I can stick to after years of trying different diets that never really worked. Thanks Dean!

Laura

I'm in my late 50's, after trying many diets, health clubs and the gym I felt lost as to what to do because none of it was working for me. As a last hope I decided to try a personal trainer. I needed someone who understood the needs of a older person, who was unfit, overweight and had health problems so I decided to contact Dean. Dean has been excellent, encouraging and motivating whilst knowing my limits. The sessions are enjoyable and varied, and his advice on nutrition has changed the food choices I make. In 3 months I have lost 2 stone and I'm much fitter than I was. With Deans knowledge and expertise I can look forward to making further improvements in the future. Thank you Dean.

Debbie

I'm pretty rubbish with exercise, and nothing I've tried before has worked. I contacted Dean quite tentatively (I've heard the horror stories of PT's shouting at clients) and am incredibly glad I did. Everything has been really straightforward, with goals and plans led by me, with Dean pushing me to go a bit further each time, and each session actually is fun. Dean has been really patient and supportive and I saw results in how I felt from the very start. I'd highly recommend working with him, and am looking forward to keeping my training going.

Laura Furness

Great first week back. Always enjoyable but always feel like you have worked hard. Good work ha ha!

Cheryl

Dean has been my personal trainer since 2013 and I really benefit from our weekly training session together. I'm the fittest I've ever been and have maintained a healthy weight for all the time I've been working with Dean.

Adrian

I was quite skeptical about hiring a personal trainer at first, then I hired Dean. He is an excellent personal trainer! He made me feel at ease right from the start setting achievable goals with healthy eating also. Now I'm really seeing the results I just want to keep going and going! I look forward to every session, Getting the dream body I always wanted! It's so much better than going to the gym of which I got bored of quite easily. So if you want to get fit, healthy and feel better hire Dean now, you won't regret it!

Darren

I feel very lucky to have found a personal trainer with so much passion & energy. Let the 'games' begin!!! x

Julia M

Annabel and I have had Dean as our trainer for about 8 months and we are thrilled with results! When you contract with Dean you get much more than a physical trainer - you buy into his philosophy around health living including food tips, stretched and mind set. Top bloke too.

Adrian Edgington