I started training with Dean in September of this year and was thrilled when, after only twelve weeks, my metabolic age went down by nine years! I took a leap of faith booking Dean as I didn't know anyone who he had trained - I am not disappointed. He is motivational and knows how to get results.
If you are looking for a personal trainer to get yourself back into shape.. I highly reccomend Dean. I have had an amazing transformation (lost 1.8 stones) in a 3 month period. I should add it all depends on how you follow the brilliant workout specific to your body and goal that he plans for you. He is extremely polite and great at what he does. You will have good fun at the same time. 5 Star All the Way....
Having Dean as your personal trainer won't be just someone you exercise with, he will transform the way you think about food, diets and nutrition as a whole. He has a long list of a variety of different exercises to challenge you and push you beyond your pace. And as tough as it can be sometimes it's all been worth it. He's not a serious guy really, he enjoys a good laugh! Great having you as my PT Dean.
Dean is just a fab PT! He will motivate you when you really need it and will work his hardest to get results and also do it in such a way that it's a whole lifestyle change! His workouts are unique and never the same ... very fun too! If you want results and are ready to put in the hard work he's your man!
Been with Dean now for 12 weeks, I have lost weight, lost inches and gained confidence, Dean is a great Personal Trainer who makes training fun!! and also has great knowledge of nutrition, If you are looking for a Personal Trainer look no further than Dean you won't regret it, if I can do it at 59 so can you 👍🏼👊🏼💪🏼
I was quite skeptical about hiring a personal trainer at first, then I hired Dean. He is an excellent personal trainer! He made me feel at ease right from the start setting achievable goals with healthy eating also. Now I'm really seeing the results I just want to keep going and going! I look forward to every session, Getting the dream body I always wanted! It's so much better than going to the gym of which I got bored of quite easily. So if you want to get fit, healthy and feel better hire Dean now, you won't regret it! Darren, Coventry
Due to various reasons, over the past 3 years my weight had gone up and my fitness gone down and along with that my confidence. Fast forward 6 months and I feel like a new and improved me. The first thing my family and I have noticed is my confidence and my belief in myself has returned. We truly believe this is down to Dean's help. He has the ability to tailor sessions to the address your weaknesses and draw on your strengths. He has the recipe for a productive session…. Some fun, mixed with tough lovin' and a huge amount of encouragement. On a personal note….. I totally agree with a previous client's comments…. His jokes ARE terrible, but I always end up in fits of laughter when they are said, which Dean tells me are working my abs more, HMMM. I can't say I always look forward to him knocking on my door, but I can definitely say i hate seeing him go - his sessions are thoroughly enjoyable. Last but not least…. my family think a lot of Dean and he has recruited them as spies so I NEVER get away with cheating or being naughty. JUMP UP IF YOU LOVE BURPEES…. YAY, YAY, YAY
I was stuck in an exercise rut - all I have time for is to run. With three children and a busy life, I struggle to fit exercise in. Dean came to me at work in my lunch break making it very accessible. He uses a variety of routines to ensure you get a good workout. He takes into account your aims & goals to help you reach new levels. Dean is quietly encouraging, funny and may even sing you a song if you're lucky! I would recommend Dean to anyone, whether you are first starting out or more advanced to help you reach new heights.
2016 is my year for getting fit and getting stronger and regular sessions with Dean have really made such a difference. It's been brilliant; I can see the results and I am so chuffed. Also I can now box my way out of a web paper bag! Worth every penny, worth every burpee. Thanks Dean!
Contact me using any of the methods below: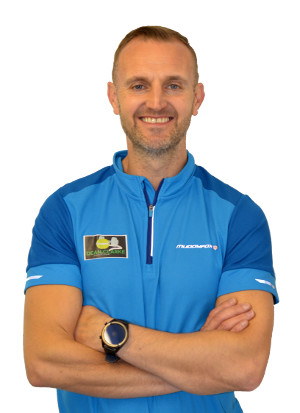 Contact me on Facebook: https://www.facebook.com/DeanClarkePersonalTrainer
Telephone / Text enquiries:
07979 814794
WhatsApp - Tap the WhatsApp button below to start a chat.
Or use the enquiry form below to message me.