If you live or work in Leamington Spa, there are plenty of sporting and outdoor activities to choose from. In this article, we'll take a look at some of the parks and sports facilities you can visit in the area.
Leamington Spa has several well-maintained parks and outdoor spaces where you can take part in a range of activities, including walking, tennis and skateboarding, to name a few.
Jephson Gardens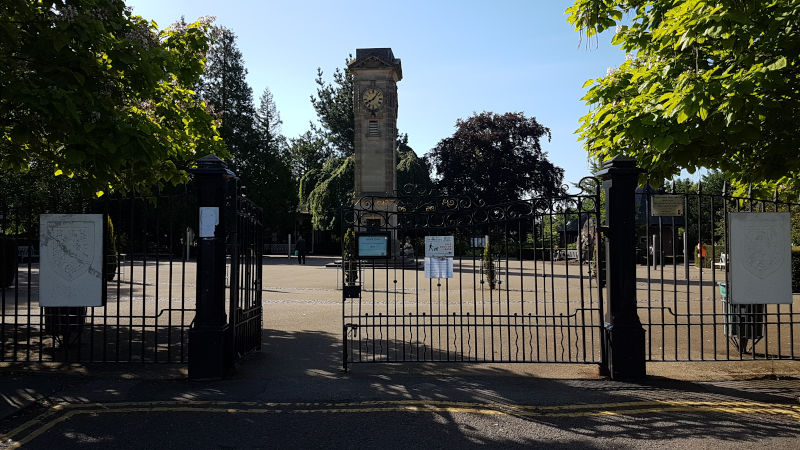 The Jephson Gardens is a formal Victorian park located in the town centre, towards the bottom of The Parade. It has exciting sculptures and many well-maintained flowerbeds, making it ideal for a gentle stroll or jog either on your own or with friends and family. The Jephson Gardens have won many awards, including the BALI National Landscape Award in 2015, for horticultural standards and design.
You'll find the Glasshouse within the park, which contains tropical plants, a fish pond, and a beehive. There's also a café, an excellent meeting place before or after a stroll or jogs around the gardens.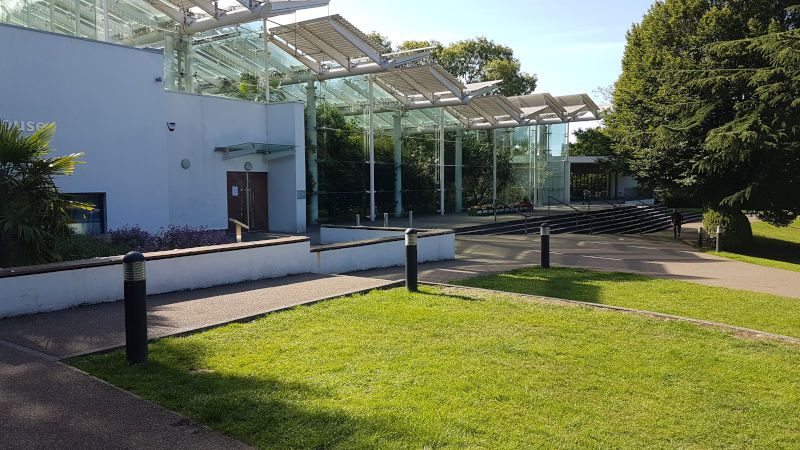 Another leisure activity on offer here is boating at the Leam Boat Centre. Here you can hire a range of boats and kayaks to enjoy on the River Leam.
Jephson Gardens was initially created in 1831 as a riverside walk for the River Leam, but it wasn't until 1846 that the area was developed formally into gardens and renamed what it is known as today. The gardens are named after Dr Henry Jephson, who promoted Leamington as a spa.
Opening hours:
The park is open every day from 8 am but closing time varies depending on the time of the year (from 4 pm to 9 pm). The current closing times are always displayed on the entrance gates.
How to get there:
The postcode for the gardens is CV32 4AA, and a map can be found below.
Parking:
There is free and paid street parking on Newbold Terrace and Newbold Street and car parks at St Peters and Rosefield Street.
Cycling is not permitted in Jephson Gardens and keep dogs on a lead.
St. Nicholas Park
OK, so strictly speaking, St. Nicholas Park isn't a Leamington park – it's located in Warwick. But as it's only less than 3 miles from Leamington Spa's town centre, I've included it here.
The park was originally created in the 1930s after being a meadow. There were also outdoor swimming pools, but in recent times, these have been replaced with the St. Nicholas Park leisure centre, pictured below. The centre offers a variety of sports and fitness activities including swimming lessons, aerobics, badminton, basketball, football and many more.
Elsewhere in the park, you'll find golf, boating, skateboarding ramps, tennis courts, orienteering and flat grassy areas suitable for a variety of activities.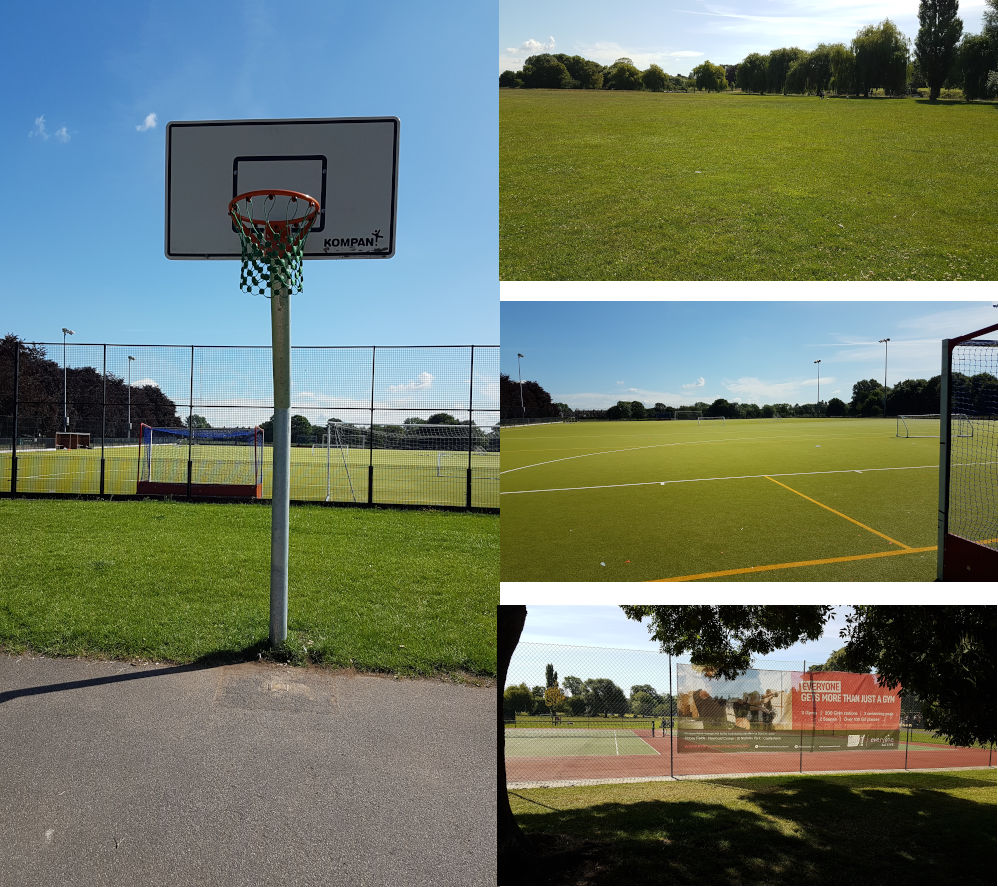 Opening hours:
The park is open every day, 24 hours.
How to get there:
The postcode for St. Nicholas Park is CV34 4QY. See the map below.
Parking:
There is parking within St. Nicholas Park (pay and display) and on Myton Road fields (summer only).
Victoria Park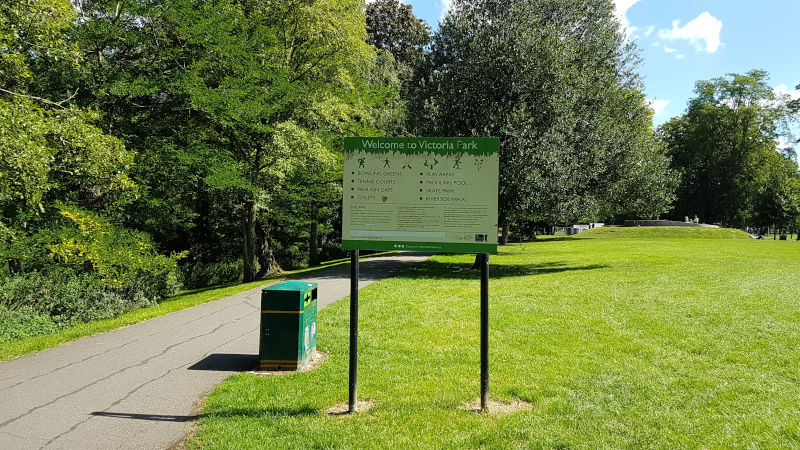 Victoria Park runs alongside the River Leam and offers a range of outdoor activities to suit all ages and abilities. The park is tree-lined and will make you appreciate nature and being outside. In the park, you'll find bowling greens, all-weather tennis courts, a skate park and a circular path around the park which at half a mile in length is ideal for running or walking. There's also a large expanse of open grass which is ideal for ball games or general exercise routines. For the children, there's also a play area with a variety of equipment for them to play on.
The park is also well known for hosting the annual women's and men's national bowls events each summer. Please check before visiting the park during these events as restrictions may be in place.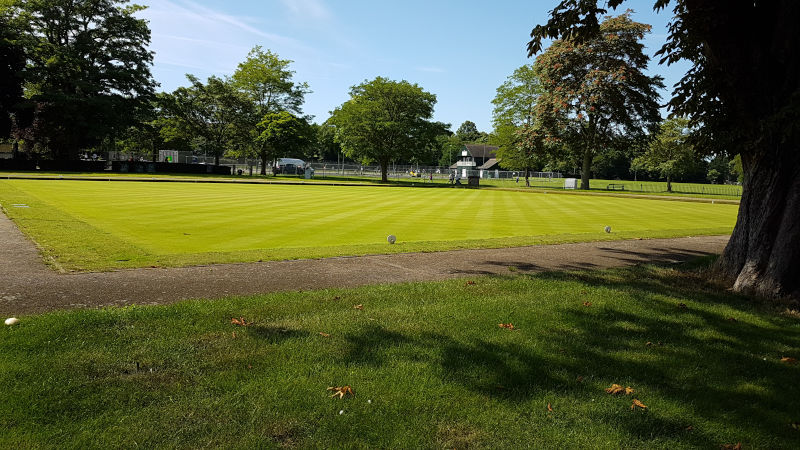 Opening hours:
The park is open every day, 24/7.
How to get there:
The postcode for Victoria Park is CV31 3PH – find a map below.
Parking:
There is free parking just off Princes Drive, close to the railway arches as well as on Archery Road. Alternatively, the park is about a 10-minute walk away from Leamington town centre.
Pump Room Gardens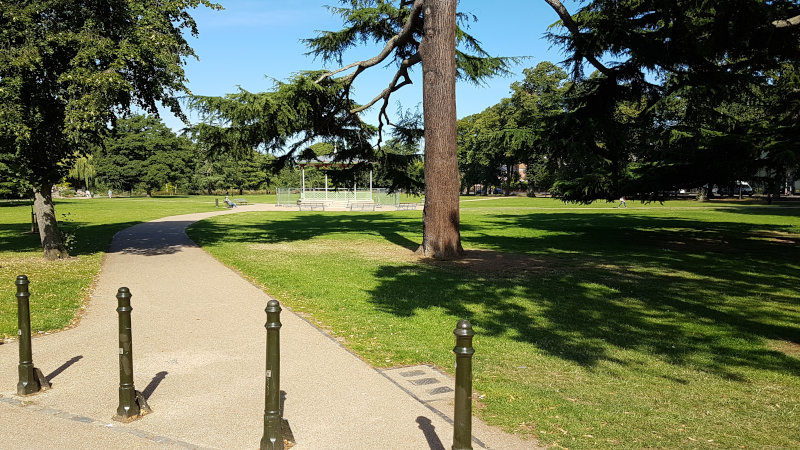 The Pump Room Gardens opened in 1814, although initially, they were only for use by patrons of the nearby Royal Pump Rooms, who would go there to drink and bathe in the famous spa water, believing it would benefit their health. The gardens would provide a space for their daily exercise. It wasn't until 1876 that the gardens were opened to the public with many improvements being introduced including flowerbeds and the bandstand which is still there to this day.
The park is used every day by the people of Leamington Spa as well as tourists and visitors to the town.
There are walking clubs that use the gardens each week for their strolls as well as others that use them for running, yoga and other fitness activities. The Pump Room Gardens is also home to the annual Peace Festival event.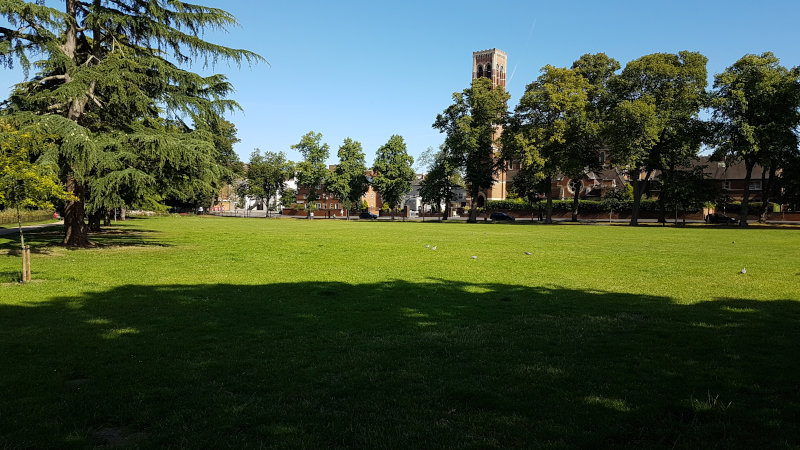 Opening Hours:
The gardens are open every day.
How to get there:
The postcode for the Pump Room Gardens is CV32 4AA, and you can find a location map below.
Parking:
There is paid on-street parking on Dormer Place as well as multi-storey car parking at St. Peters car park, which is about a 5-7 minute walk away.
Newbold Comyn
Newbold Comyn is a 300-acre country park located on the outskirts of the town. Half of the country park is used for recreational, sporting and conservation activities. Leamington Park Run takes place here as well as other sports and leisure activities including football, walking, horse riding, skateboarding and golf. If you enjoy wildlife, there is a wetland area at the Leam Valley Local Nature Reserve which is within the country park. There are also various wildlife habitats to enjoy too.
The Newbold Comyn Leisure Centre offers a range of sports and fitness activities, including swimming, fitness classes and a fully equipped gym.
Opening hours:
Newbold Comyn is open every day.
How to get here:
The postcode for the park is CV32 4EW, and a location map can be found below.
Parking:
There is free parking at the end of Newbold Terrace East.
These are just some of the areas of Leamington Spa where you can enjoy outdoor space whatever activity you enjoy doing. If you're near the town, be sure to visit the places above to experience them yourself. If exercising outdoors isn't your thing and you prefer to work out in the comfort of your own home, then consider hiring Dean Clarke as your trainer. He offers at-home workouts in the Leamington Spa area. Please find out more about his training services.