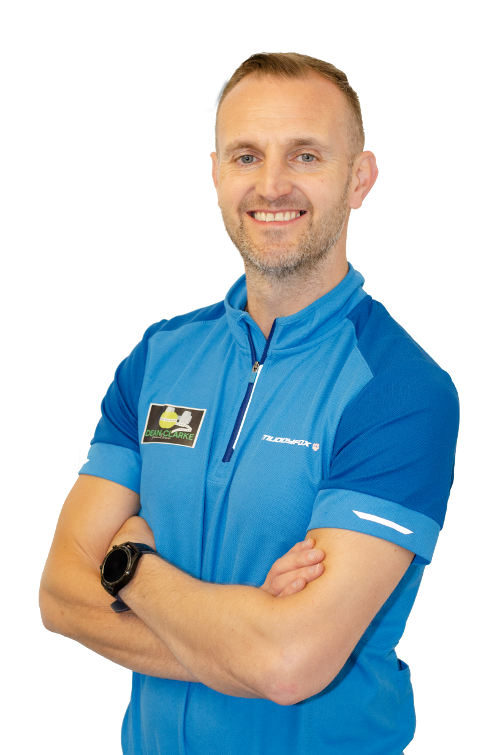 Personal Training in Nuneaton with Dean Clarke
I'm a personal trainer who can help you achieve improved fitness levels, a reduced waistline and a better sense of well-being.
I have clients in Nuneaton and beyond who I've helped (or am currently helping) to get fitter and healthier.
Each workout is designed with the client in mind, based on fitness goals we discuss during the free consultation I offer.
Private Personal Training
I'm mobile based which means I travel to you for fitness workouts in Nuneaton. If you lack the confidence or just don't have time to attend a gym then my service is the ideal choice for you – we train in the comfort and privacy of your own home.
I'm also trained & qualified in personal training and have been since 2011.
As a full-time personal trainer, I am able to dedicate time to my clients to achieve their goals. This means I design bespoke workout programmes and nutrition plan to suit your needs and fitness goals.
I am passionate about your success and will give you the direction and the motivation you need to achieve your fitness goals. I specialise in training you in your home, local park, office or at a gym, wherever you feel the most comfortable. Another reason to choose me are my glowing testimonials from past clients I have helped, with their fitness & weight loss goals.
Why not take a look at my free consultation offer which will give us the opportunity to meet and discuss things further.
Areas of Nuneaton where I provide Personal Training
Outdoor Spaces
Coventry has some great public outdoor spaces in the areas listed above to use for fitness and leisure activities. For example, Hartshill Hayes Country Park has great walking trails and orienteering routes, as well as open spaces. Whether you train in your own home or in a public space is entirely your choice, but I can prepare a workout routine suitable for your preferred choice of where to exercise.
Free Consultation
The first step towards improved fitness and health is to arrange your free consultation with me. It only takes 45-60 minutes and I come to you. It's a good opportunity for us to meet and discuss your fitness goals and of course there's no obligation whatsoever to sign up with me.
My video below explains more about me and the services I offer.
Is This You?
Have you previously tried fad diets or attended expensive slimming clubs and groups but only had limited success?
Do you feel like you need a fresh approach to weight loss and fitness?
Have you already lost weight but now want to tone-up?
Want to lose weight for an upcoming event e.g holiday, wedding?
One-to-one Personal Training in Nuneaton
Training on a one-to-one basis with me will get you the results you desire as I make sessions, tailored specifically for you, fun but challenging. I like to focus on the 'personal' in personal training.
So, if you're looking for a one-on-one or group fitness experience with a qualified and experienced personal trainer then contact me to arrange your free consultation. If you are overweight or simply unfit, I can help you make the change to a healthier and happier you.
The Benefits You Can Expect
Dedicated 1-to-1 training tailored specifically to your needs
Fat loss and/or increased muscle tone
Ever increasing energy & fitness levels
Satisfaction after each training session
Regular feedback from me on your progress to keep you motivated
Nutritional advice – I'll advise what you should (and shouldn't) be eating
Complimentary comments from your friends and colleagues on your new look
Fun!
How Much?
A consultation with is free of charge – you can arrange that here. I will cover the pricing structure of my services during the consultation but you will find that my prices are competitive as well as flexible, having both pay-as-you-go and monthly options available.
What My Clients Say
Next Step…
So, if you found my site because you're looking for a fitness trainer, then please complete the enquiry form or use one of the contact methods below to contact me.
I look forward to hearing from you.
Dean
Want to lose weight, feel great and be healthier? Get in touch...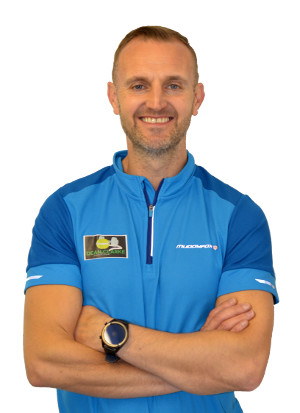 Dean Clarke Personal Trainer
Contact me on Facebook: https://www.facebook.com/DeanClarkePersonalTrainer
Telephone / Text enquiries:
07979 814794
Or use the enquiry form below to message me.
Read my personal training reviews on my Nuneaton Google profile.